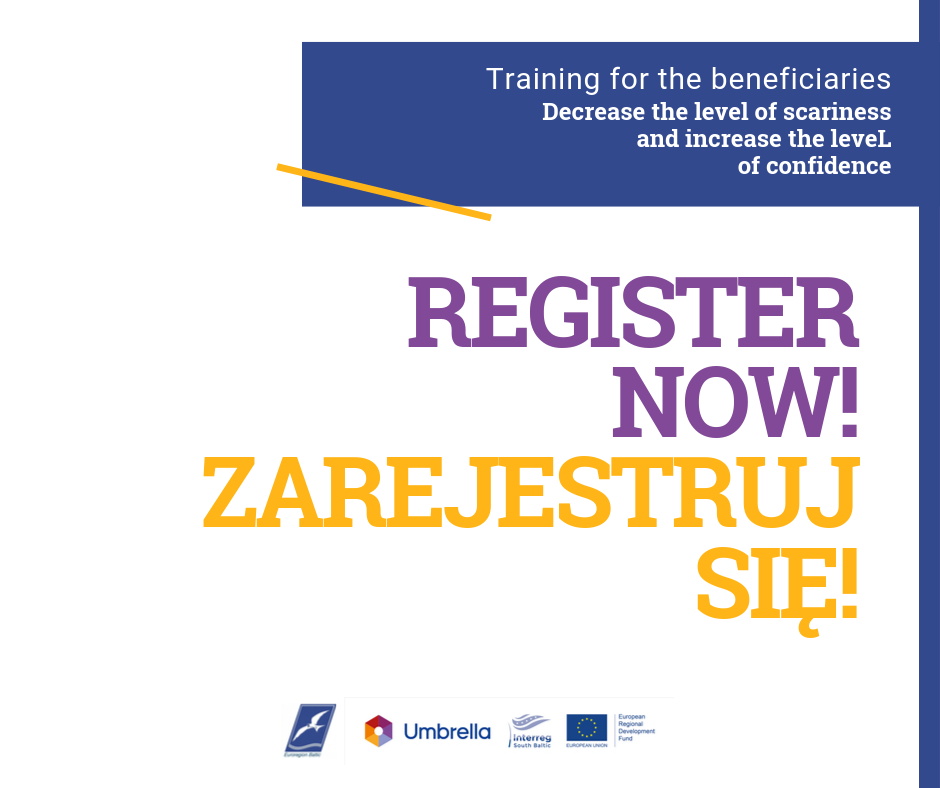 Register for the free trainings in Project Management!
Sign up to take part in free of charge trainings organized by the UMBRELLA project partners in Sweden, Poland, Lithuania and Denmark. They will be held in national languages.
Decide whether you would like to participate in a beginner or advanced course, or both.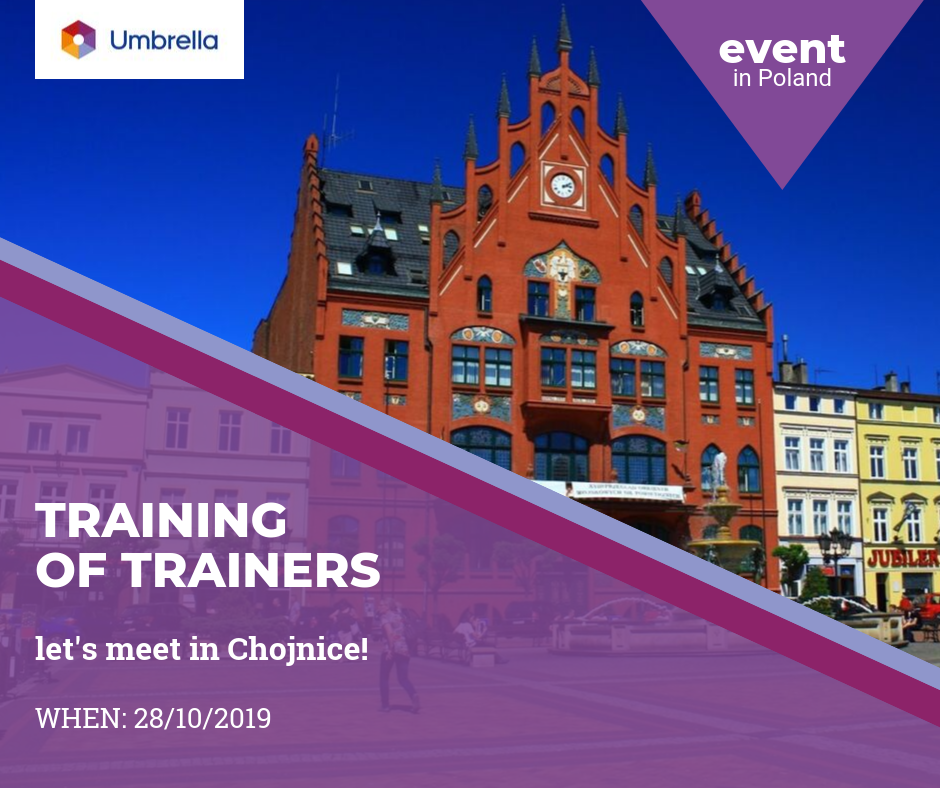 You can choose the training on the following dates and cities:
21/10: National training in Kristianstad (SE)- Basic

28/10: National training in Chojnice (PL)- Basic
28/11: National training in Gdansk (PL)- Advanced
22/11: National training in Telsiai (LT)- Basic
04/12: National training in Ringsted (DK)- Basic
05/12: National training in Kalmar (SE)- Basic
10/12: National training in Klaipeda (LT)- Advanced
10/01: National training in Alvesta (SE)- Advanced
24/01: National training in Elbląg (PL)- Basic
28/01: National training in Nida (LT)- Basic
20/02: National training in Roskilde (DK)- Basic
Register now:
https://bit.ly/2IuFu7B


Tags: beneficiaries, project development, training, Umbrella, workshop