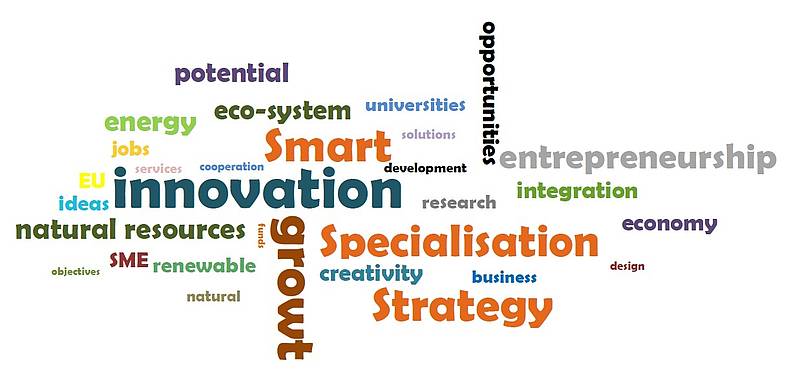 Umbrella cross-boarder conference with EUSBSR PA INNO representatives on smart specialization in Gdask
24-25 April, Gdańsk, Poland  – register for the INTERNATIONAL VALUE CHAINS AS A GOAL FOR REGIONAL SMART SPECIALISATIONS!
The Pomorskie Region Self-Government, together with the UMBRELLA project, Euroregion Baltic and EUSBSR PA Innovation representatives, on 24–25 April organises a meeting in Gdańsk on international value chains in the context of the functioning of Smart Specialisation at Pomorskie region. In ERB Action Plan for 2019, smart specialisation strategies are one of the priorities of the Lithuanian presidency.
The global value chain describes the full range of activities that are necessary to make a product or service available from the concept stage, through intermediate production stages to delivery to final consumers in the international market. Their analysis is particularly critical in the case of companies planning to expand into foreign markets, as well as for local government concerning crucial areas of the economy, such as smart specialisations.
At the first day of the meeting, an international expert Emanuela Todeva will present the subject of global value chains in the theoretical and practical dimension. Representatives of other European/ Baltic Sea regions will also share their experience in this area in the context of smart specialisations. The round-table discussions will allow other regions to present their activities related to RIS3 and building the BSR value chains via their smart specialisation strategies, therefore organisers welcome all ERB representatives to join.
The second day of the meeting will be dedicated mainly to Pomorskie entities – as part of the event, there will be a workshop devoted to the creation of international value chains as part of the Smart Specialization of Pomorskie region. During the workshop, participants will be able to use the acquired knowledge effectively and share their experiences.
The meeting will be held at the Maritime Culture Center (4th p.) – Restaurant Cała Naprzód in Gdańsk. The meeting on April 24 will be conducted in English, and on April 25 in Polish. The organisers provide the translation.
Below you will find the agenda of the meeting.
All interested in the subject are invited to register by 18th April through the application form.
Register here: https://docs.google.com/forms/d/e/1FAIpQLSfxSJ-7SHwBK5xBZNuLcb1wN1fPRVN2GfnOjgj7KoN_XkBiUQ/viewform 
Agenda of the meeting: IVC meeting Gdansk 24-25 April

Tags: beneficiaries, EU Strategy for the BSR, EUSBSR, event, expert, Gdańsk, Interreg, IVC, meeting, PA INNO, project, smart specialization, SouthBaltic, Umbrella